AIRVAC has started by Name of Airvac Industries & Projects in 1999 to manufacture, "AIRVAC" brand, Rotary Twin-TRI Lobe Roots Blowers with a micro set up in Samaipur, Delhi. Further our Factory expanded and established in Kundli, Sonepat (HR) By name of Airvac Industries Pvt. Ltd, and grew up and became a modern company in the field of Twin-TRI Lobe Rotary Compressors & Vacuum pumps technology to meet the requirements of standard air or neutral gas applications.At present company is spread over its activities throughout Nepal, Bhutan, Bangladesh, Sri Lanka, Doha (Qatar) through inspection clearance from export agency like SGS and TUV NORD, made itself strong & self proven company.
Airvac strives to impress their esteemed customers with extremely reliable and durable rotary Twin/ Tri -lobe roots blower and water ring vacuum pumps that are effective for air and gas applications. Value for money is guaranteed with every product and the technical experts help in installation of the product at the site. There is a wide range of products to choose from depending on the requirement and they can be made available in bulk within a given period of time.
Airvac follows the policy of high quality and relentlessly toils to achieve this with every product. Before the customers can lay their hands on the product, it goes through stringent quality control measures at every stage of the manufacturing process. Using carefully selected superior raw materials helps to maintain quality of the product and satisfy the clients thoroughly. Supervision and incorporating latest technology assures the customers of premium quality twin lobe blowers and compressors
Prompt delivery of the products is the mission of Airvac so that there is no inconvenience caused to the customer and the bond of faith and respect is not strained by delay in supply of the product.

Airvac excels in after sales service of the product and is supported by a committed team of well equipped technicians. They are involved in installation at the site, trouble free operation and regular maintenance of the product and prompt assistance in case of a breakdown. Equipment diagnostics, rectification of the error on the production site, trouble shooting service so that there is no chance of a shutdown makes Airvac after sales service class apart. Customers feel privileged to be associated with a manufacturer that values the long term relationship with its clients and takes care to serve with complete dedication.
Assist you in commissioning of new equipment in order to optimize your installation.

Give you advice on operation and maintenance of your equipment.

Establish equipment diagnostics and supply an expertise report.

Service or, repair the equipment at your production site or, in our works.

Assure trouble shooting service to minimize shutdown of your production equipment.
Air Blower
Complete Set of Air Blower
Machining
Blower part machining
Air Blower
Complete Set of Air Blower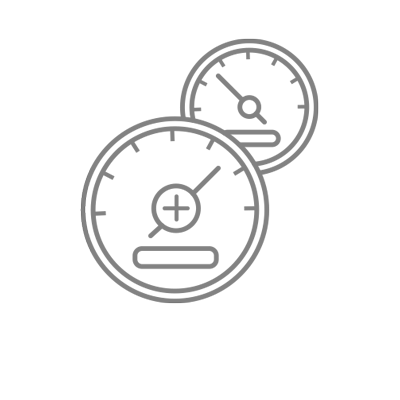 We are a professionally managed company.

We have modern infrastructure & testing facilities.

Superior quality Product.

Prompt delivery.

Prompt after sales service.
When its a matter of quality assurance, time bound delivery, latest technology and efficient after sales service, Airvac stands second to none in the market. Modern equipments, innovative style, continuous research and the urge to come out with the best are some of the important factors that make Airvac incredibly superior to others in the field of manufacturing and supplying rotary twin lobe blowetrs and compressors. For a client who prefers high quality and robust construction at reasonable prices, Airvac is an obvious choice.
When it comes to choosing the best roots blower manufacturer India, there is indeed just one choice that you should consider and that is AIRVAC. We are India, leading manufacturers of water cooled blowers suppliers and therefore, we can offer you everything that you are looking for from our service provider.
We have been in the industry for years and therefore we well understand what our customer requires. We make sure that are manufacturing standards meet international levels, so that you get the best performance from our equipment.
When you choose the best, you can be assured, that your investments will start paying you back in no time. We are Roots Blower manufacturers India, and are reputed to be one of the best in the industry.
When choosing the best roots blower manufacturer India, you should know that since there are so many of them out there you have to be very careful. Not every water cooled blowers supplier pays attention to the various nuances that are needed to make you happy. We are one of the finest roots blower manufacturer India and we offer nothing but the best in terms of service and product quality. So, choose only the best water cooled blowers suppliers, that is us and you will not be disappointed, as you can be assured of great performance, value for money and impeccable service always.
So, if you are looking for value, convenience and durability, you have indeed come to the right place, as we are here to please you.
CHOOSE ONLY THE BEST ROOTS BLOWER MANUFACTURER IN INDIA